Avoidant Restrictive Food Intake Disorder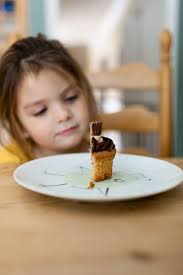 Avoidant/Restrictive food intake disorder (ARFID) can occur at any age. A person with ARFID does not eat enough food or take in the necessary nutrients to be healthy.
Common symptoms are:
weight loss that is of concern (or failure to gain weight in growing children)
malnutrition
dependence on nutritional supplements
problems in daily life
People with ARFID avoid or restrict food for many different reasons. They may avoid foods with certain colours or textures. Some may not eat because they are afraid of choking or vomiting, and their eating problem interferes with their daily life. Others may say they have no appetite or eat very small portions. If you are on a normal diet, or if you avoid certain foods because of cultural or religious practices, it is not considered a disorder.
People with ARFID do not have the distorted body image problems of someone with anorexia nervosa. But, the consequences of being underweight and lacking necessary nutrients can be just as severe.
Resource List
CBT for ARFID: Patient and Family Workbook ( English )